Don't forget!
All of our services are available with…
Design
Heat Loss, Heating & Cooling Capacity, Air Volume, Energy Savings Calculations along with CAD Design & Drawings.
Service & Maintenance
Planned Preventative Maintenance Regimes to your requirements.
Repair
First time fixes and planned remedial repairs restoring the operation of your equipment.
Installation
Replacement and new installation projects up to £1,000,000
Equipment Hire
Solutions for your short term requirements and business continuity arrangements.
Air Conditioning
Airco offer a totally comprehensive air conditioning service, covering both comfort cooling and complex process cooling solutions.  We work in diverse environments from data centres to offices, and from hospitals to ships.
We have a vastly experienced and fully qualified team, who design, supply and install the full range of equipment including:
Chilled Water Systems
Air Source Heat Pumps
Heat Recovery Systems
VRV (Variable Refrigerant Volume) systems
Ambient Free Air Cooling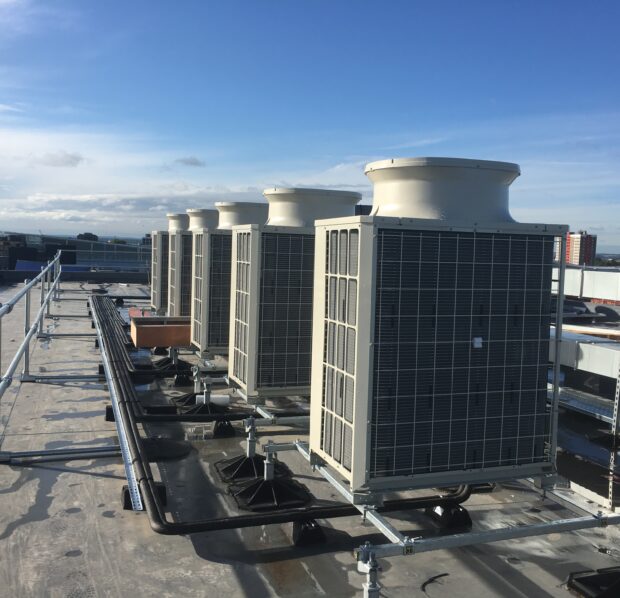 Refrigeration
Refrigeration is at the heart of Airco's growth and refrigeration skills built Airco to what we are today.
Our in-house full bespoke design and installation service covers all types of refrigeration systems.
We design and built many large-scale commercial cold rooms, and our engineers work in a diverse range of environments, from bars and restaurants to temperature-controlled distribution centres, food processing plants and critically controlled environments.
All this is supported by our 'one call' national maintenance team, ensuring your refrigeration equipment is working efficiently and effectively long after installation.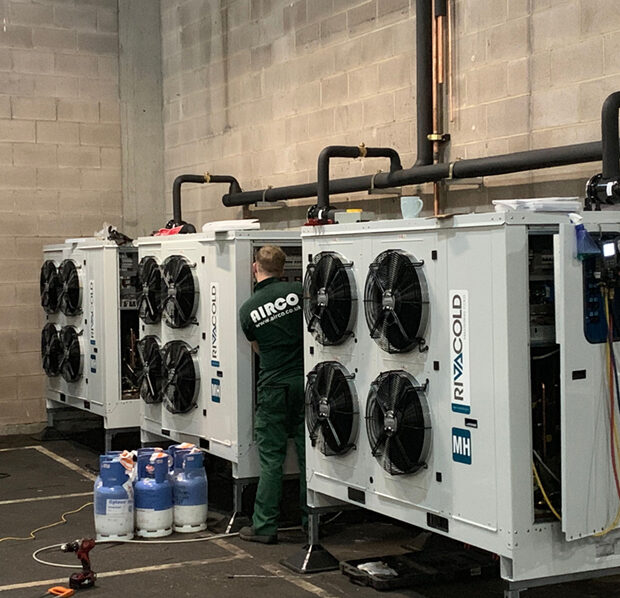 We offer Commercial Training & Apprenticeships at
Learn more
Chillers
Chillers, typically are a major part of a businesses infrastructure. From comfort cooling applications to temperature critical functions. Airco's experience means we're suited to design, install and maintain most chiller applications.
As an manufacturer agnostic chiller installation and servicing business, our aim is to serve your requirement and keep your chiller operational and efficient, year round.
Comfort Cooling
Heat Pump Chillers
Low GWP Refrigerant Chillers
All Manufacturers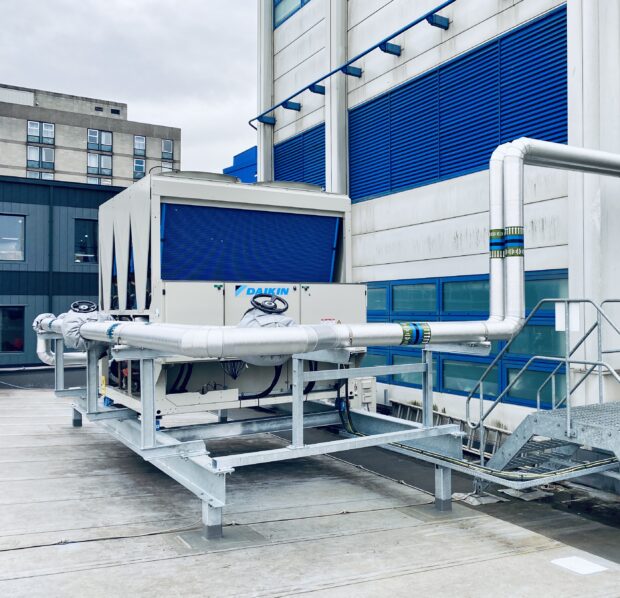 Ventilation
Airco's ventilation department services a wide range of clients, industries and interesting applications. As well as office heat recovery ventilation systems, Airco regularly designs, installs and maintains solutions to meet our clients needs, while ensuring compliance.
Hospitals Inc (HTM03-01)
Manufacturing
Heat Recovery
LEV (Local Exhaust Ventilation)
AHU's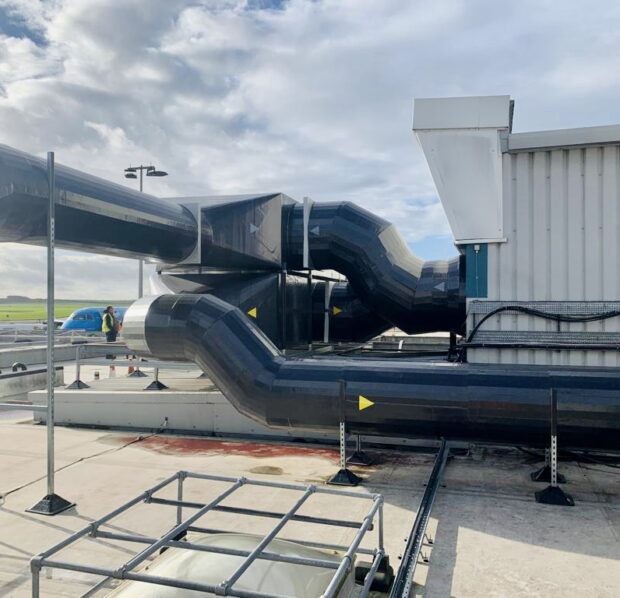 Buildings with more than 12kW of Air Conditioning duty require a TM44 inspection by law, get in touch with us to see how we can help
Heating
Our heating function is national and comprehensive. Airco manages 1000's of boilers, 1000's of AHSP. And, we've been at the forefront of working with our clients to design and implement low/no carbon heating alternatives wherever possible.
Our nationwide 24/7 service for contracted clients means our qualified teams ensure heat, whenever and wherever it's needed.
Care Homes
Hospitals
Retail / Warehousing
Boilers
ASHP's
Gas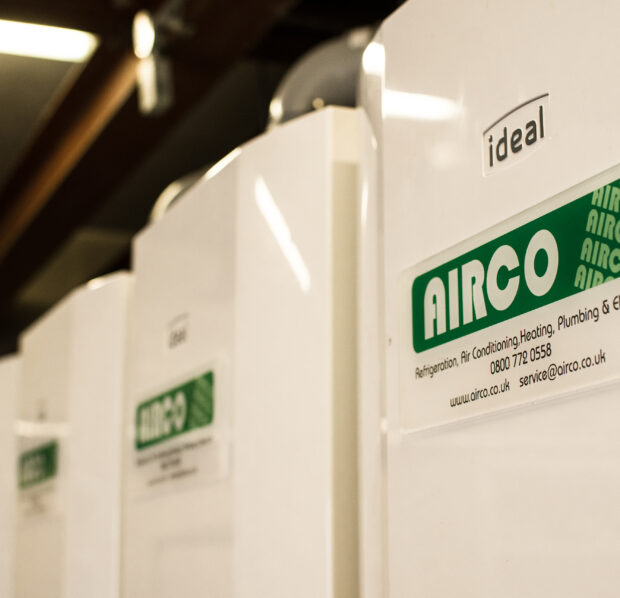 Sustainability / Carbon Reduction
HVAC equipment has always been carbon intensive. Therefore, at Airco, we see it as our duty and responsibility to assist our clients to shift to sustainable alternatives. We do this is a number of ways:
Decarbonising Heat Calculations
BMS & Smart Building IOT
Re-engineering Original Designs
Multi-Technological Approach
Solar & Battery
Air Source Heat Pumps